By Dinos Trigonis, Nothing But Net Magazine Editor-in-Chief
The 2019 Pangos Easter Classic was held April 18-20, 2019 @ Bishop Gorman High School (Las Vegas NV).  A large contingent of national/regional media and scouts attended including Van Coleman (The Basketball Channel/McDonald's All-American Game & NBPA Top 100 Camp selection committees), Frank Burlison (BurlisonOnBasketball/ McDonald's All-American Game & NBPA Top 100 Camp selection committees), Clark Francis (Hoop Scoop/ McDonald's All-American Game & NBPA Top 100 Camp selection committees), Eric Bossi (Rivals.com/ McDonald's All-American Game selection committee), John Stovall (ESPN.com & Nike Basketball), Ronnie Flores (BallisLife.com & Fab 50 National HS team rankings), Josh Gershon (247Sports.com), Dinos Trigonis (Fullcourt Press, Pangos & Nothing But Net Magazine), Mike Schmitz (DraftExpress.com & ESPN), Jineen Williams & Steven Barron (Bleacher Report) and Christian Popoola, as well as video outlets like Ball is Life, Overtime, SLAM, Hoop Diamonds and Hoopspy
All games were live-streamed (and are now available for replay) by BallerTV.com
Veritas International (CA) was declared the champion in the 17u Gold Division after Vegas Elite 17u EYBL decided to not play in the title game.  Veritas In'tl defeated NV Hard2Guard 55-24 in the quarterfinals and Belmont Shore 81-72 in semi-finals. Vegas Elite 17u EYBL knocked off Sacramento CA-based MB3 Elite 86-54 in their semi-final.

In the 16u division it was Vegas Elite 16u EYBL (NV) knocking off a loaded Strive for Greatness 15u team in shocking fashion 86-64 as 16u division MVP 6-1 2022 Rickie Issacs exploded for 30 points.

In the 15u division, it was upstart Inland Empire-based Team D'Termined (CA) taking care of Cal Supreme 15 (CA) 56-40 in the title game.

This Recap is Part I of a two part report on this event.  Here we will highlight a few major players that made an impression.

Josh Christopher 6'4" 2020 Mayfair (Lakewood CA): Strong and ultra-athletic pogo-stick wing guard is well known for his scoring and above the rim play. What he doesn't get enough credit for is his passing ability, defense and hustle. Top 10 national junior prospect has all the tools and potential to be a legitimate NBA lead guard.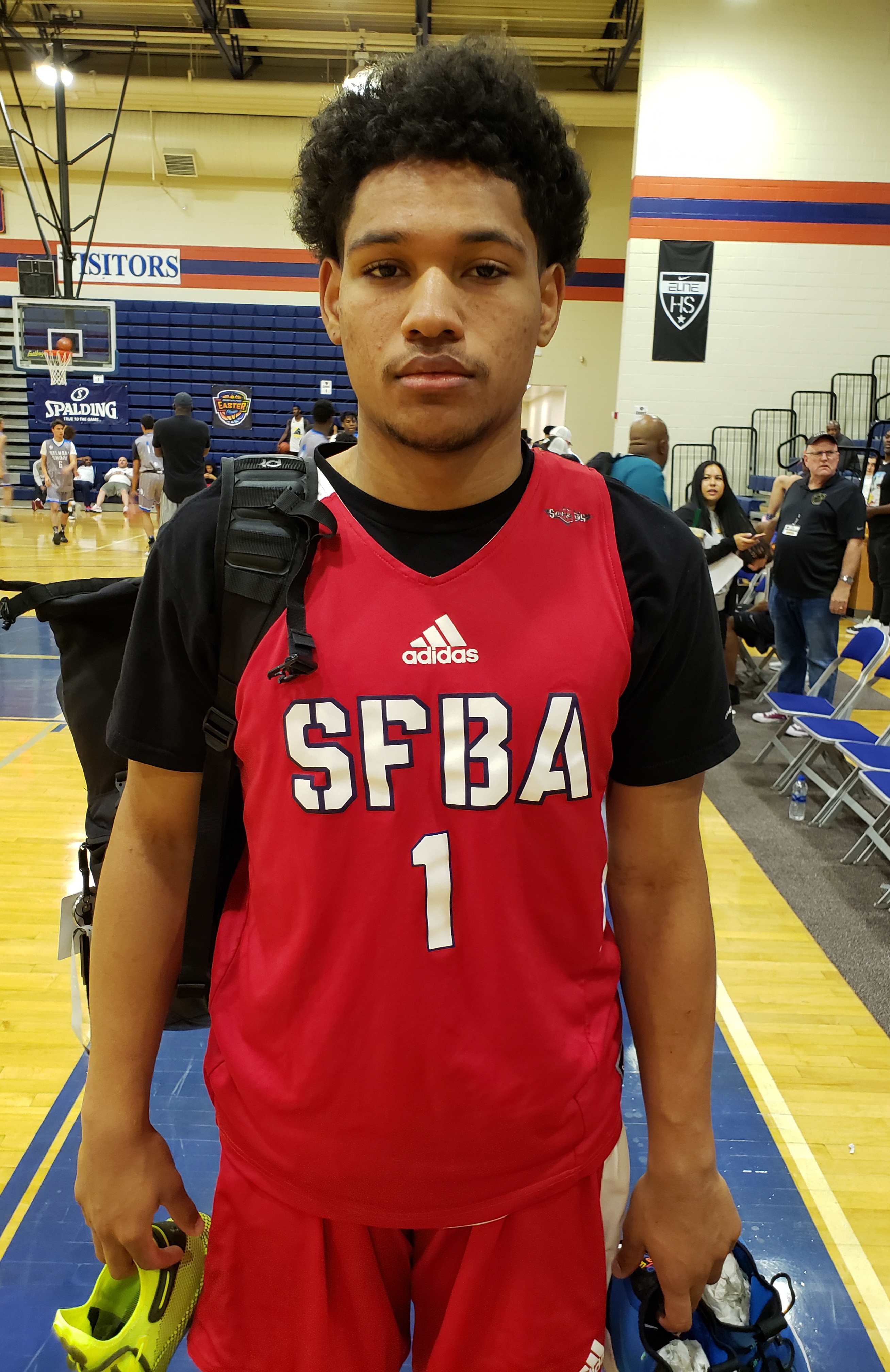 Daishen Nix 6'5" 2020 Trinity (Las Vegas NV): Alaskan native who was once a national sleeper has blossomed like a spring lily.  Savvy point guard with NBA size has a feel for the game coaches can't teach. Now a Top 15 national junior who is a legit 2020 McDonald's All-American Game candidate, Nix will be on vivid display this upcoming weekend for blue-blood college programs coast to coast at the Terrific 24 at Wheeler HS (Marietta GA).
Jaden Hardy 6'4" 2021 Coronado (Henderson NV): High-octane WG with ample vertical boost has rocketed to Top 5 status in the national sophomore class.  Hardy has HM offers from the likes of Arizona, USC, Memphis, Florida, Georgetown, Washington, Florida State, LSU, Oklahoma, Georgia Tech, Illinois, Arizona State, Mississippi State, TCU and UNLV (where his older brother Amauri plays).

Julian Strawther 6'7" 2020 Liberty (Las Vegas NV): Big time scoring WF can put points on the board in a hurry.  Will be a nice future fit for Gonzaga where he recently committed to.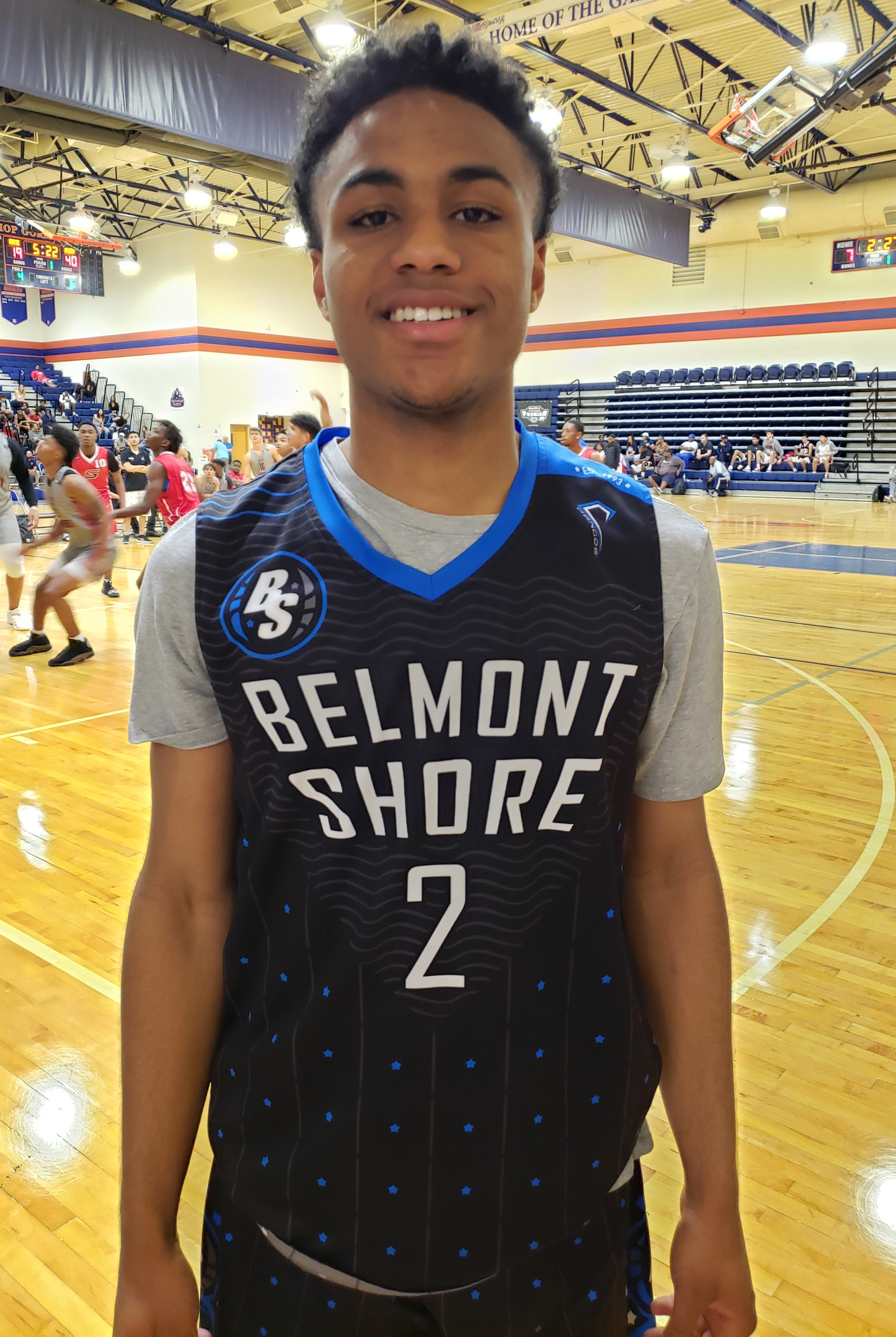 Keith Dinwiddie 6'2" 2020 Fairfax (Los Angeles CA): National junior HM lead guard sleeper has a mid-range pull-up jump shot second to none on the West Coast.  Keith had 31 points and the game winning bucket with 3 seconds remaining to lift Belmont Shore over a hot-shooting Utah Mountain Stars Gold squad 98-97 in a 17u division Gold quarterfinal contest.  Wide variety of mid-to-high major programs showing interest at this point of his recruitment. Father Keith Sr. is originally from Indianapolis IN (attended North Central HS).

Marcus Bagley 6'8" 2020 Sheldon (Sacramento CA): Younger brother of former Duke star and Sacramento Kings lotto pick Marvin Bagley III is starting to come into his own.  Strong and athletic WF with hot perimeter shooting touch, Marcus has real high-major value.

Luis Riascos 6'5" 2020 San Gabriel Academy (San Gabriel CA): Underrated wing guard is a versatile scorer and excellent defender.  Had 13 big points in Veritas International's semi-final win over Belmont Shore.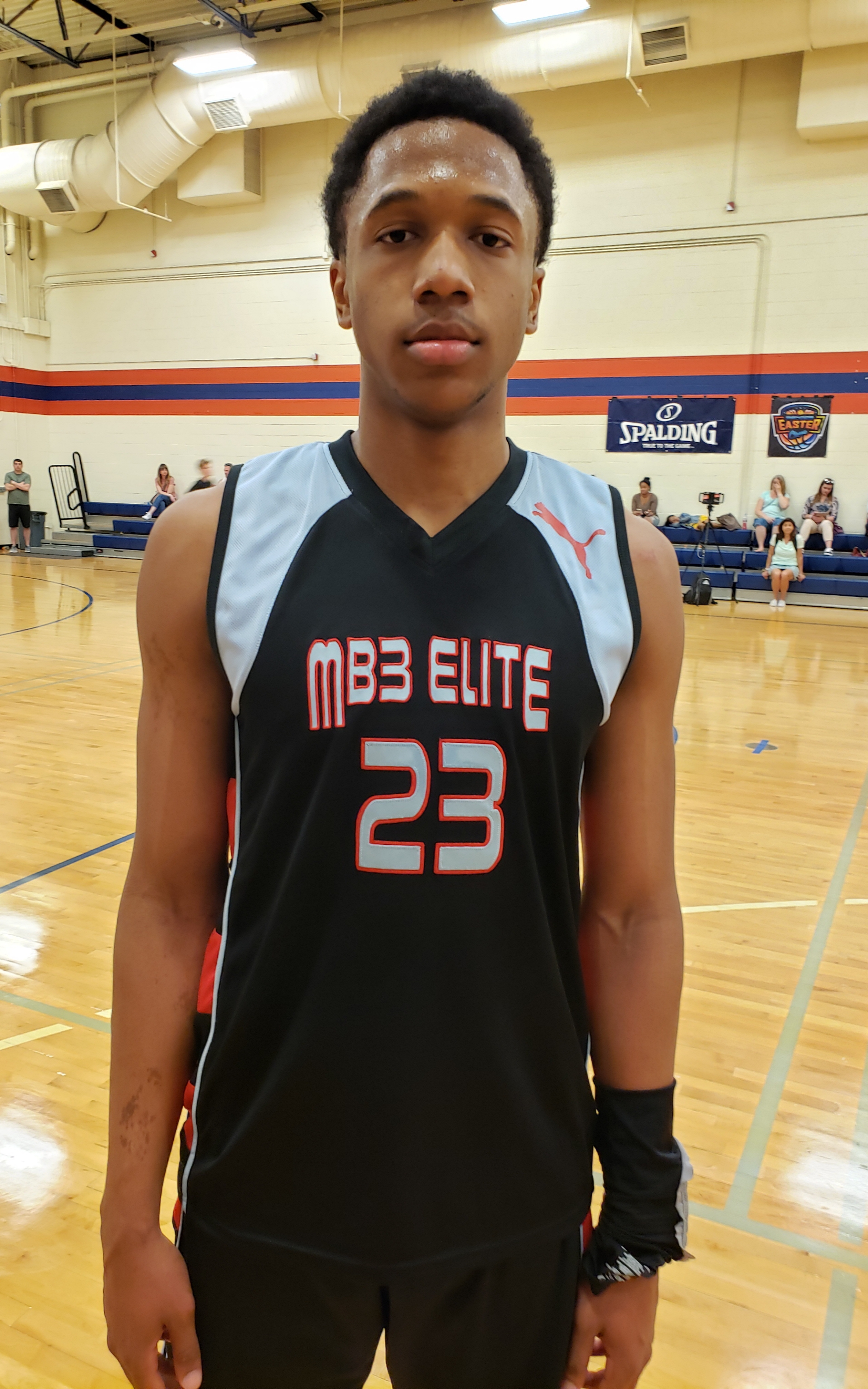 TJ Wainwright 6'2" 2020 Santa Monica (Santa Monica CA): Young lefty flamethrower is a very crafty scorer that has a very confident perimeter stroke.  Exploded for 30 points (7 threes) in Belmont Shore's 98-97 win over Utah Mountain Stars Gold. Arizona among the recent major programs noticing his talent and potential.

Elias King 6'8" 2019 IMG (Bradenton FL): Hardworking face-up forward added 20 lbs (now up to 205 lbs.) after his post-grad stint at IMG.  Skilled scorer with legit 3-point range, Elias is also a productive rebounder. Full-qualifier with good grades is among the best available unsigned seniors on West Coast (Sacramento CA native).

Rickie Isaacs 6'1" 2022 Coronado (Henderson NV): Young playmaker was sensational in 16u division – leading his Vegas Elite 16u EYBL squad to the championship over a loaded California-based Strive for Greatness 15u squad stacked with size and HM prospects – scoring 30 points and controlling the game tempo from start to finish.

Bradley Ezewiro 6'8" 2020 Bishop Montgomery (Torrance CA): Big and powerful PF has excellent explosiveness to the rim.  When he consistently plays hard on both ends, he is a problem.  Produced a 24 point/13 rebound game for Belmont Shore here.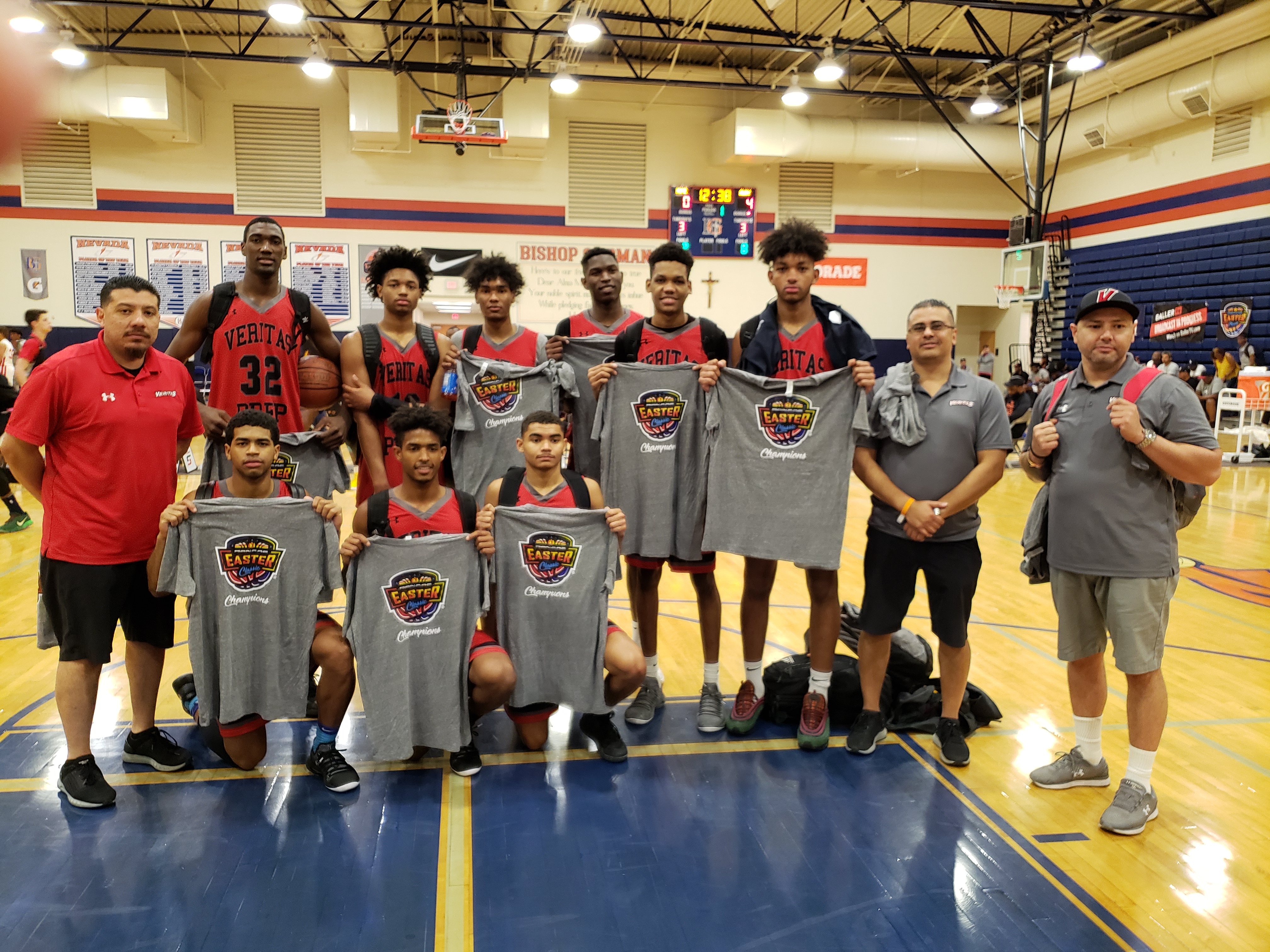 Elijah Scranton 6'6" 2019 Academy of Sports Science (Artesia CA): Well-built wing can get to the cup and scores effectively off the bounce.  Had 20 points for Veritas Int'l in a 17u Gold Division semi-final win over Belmont Shore.

Noah Taitz 6'4" 2020 Bishop Gorman (Las Vegas NV): Sharp-shooting WG has terrific academic marks.  One of the top "clutch shooters in the nation. USC, Stanford, Purdue, Washington, Utah and St. Mary's are among his top contenders.

Demetrius Calip 6'4" 2020 Taft (Woodland Hills CA): Lefty scoring guard with long arms has the athletic ability to flush it over defenders.  Father (with same name) played at Michigan.

Randi Ovalle 6'7" 2022 San Gabriel Academy (San Gabriel CA): Polished WF has impressive versatility for a player so young.

Zaon Collins 6'0" 2020 Bishop Gorman (Las Vegas NV): Very cerebral playmaker sets the table like a veteran waiter at STK steakhouse at the Cosmo.  Great facilitator and winner.

Chayce Polynice 6'11" 2019 Grant (Van Nuys CA): Late-blooming post-man has only been playing organized hoops for 2 years.  Son of former Virginia great and NBA lotto pick Olden Polynice has a very nice touch on his jump shot that extends to the 3-point line as well as impressive footwork in the paint.

Martel Williams 6'4" 2020 Silverado (Las Vegas NV): Strong, physical and active wing makes a living scoring through contact in the paint. Exploded for a 41 point game here. Led his LV Punishers squad to the 17u Silver playoff title here.

Braxton Meah 7'0" 2020 San Joaquin Memorial (Fresno CA): Meah is a raw Big with nice agility and intriguing long-term potential.

Skyy Clark 6'3" 2022 Heritage Christian (Northridge CA): Talented young lead guard has a very smooth perimeter shot and is athletic to the rim. Was invited to the recent USA Basketball Junior National Mini-Camp held in Minneapolis MN during Final 4 weekend.

Chase Courtney 6'10" 2019 Hillcrest Academy (Phoenix AZ): Very improved post-man has made good strides in his development this past year.  Father Joe Courtney played in NBA.

Deiman Reyes-Cassiani 6'9" 2021 Academy of Sports Science (Artesia CA): Very physical and rugged Columbian PF is a force on the glass.

Adam Weingard 6'5" 2020 San Juan Hills (San Juan Capistrano CA): Sharp-shooting SG was on target all-weekend here for CABC/The Drew.

Jabari Steward 6'7" 2020 Compton (Compton CA): Solid PF rebounds well and can score with consistency on the block.

Matthew DeAngelo 5'11" 2020 Santa Margarita (CA): Cerebral PG with deep 3-point range.